Watchatmo
Control your home from your wrist
With Watchatmo, check the Setpoint Temp° and Current Temp° right from your Apple Watch.
Check the current Mode (Planning or Manual) and modify the Setpoint Temp° with a quick rotation of the Digital Crown.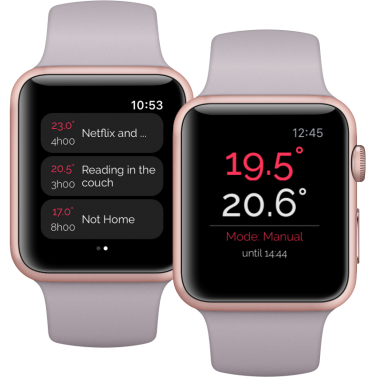 Use all your Apple Watch tricks
No need to wait for your Apple Watch to "Refresh" ! The haptic feedback is there to say everything is allright.
Cancel your Manual Setpoint and go back to Planning with a simple ForceTouch.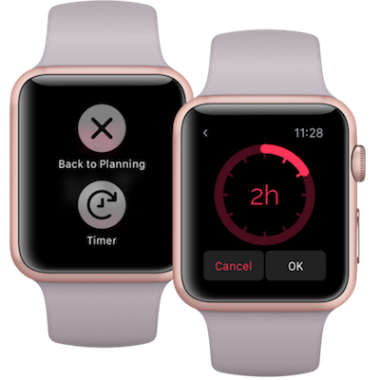 More features on your iPhone
Watchatmo is also an iPhone application which brings new features to your Netatmo Thermostat :

A multi-idevices material design application


A full control of your thermonstat via the control center or the application


Your Energy Savings Report directly available in the Application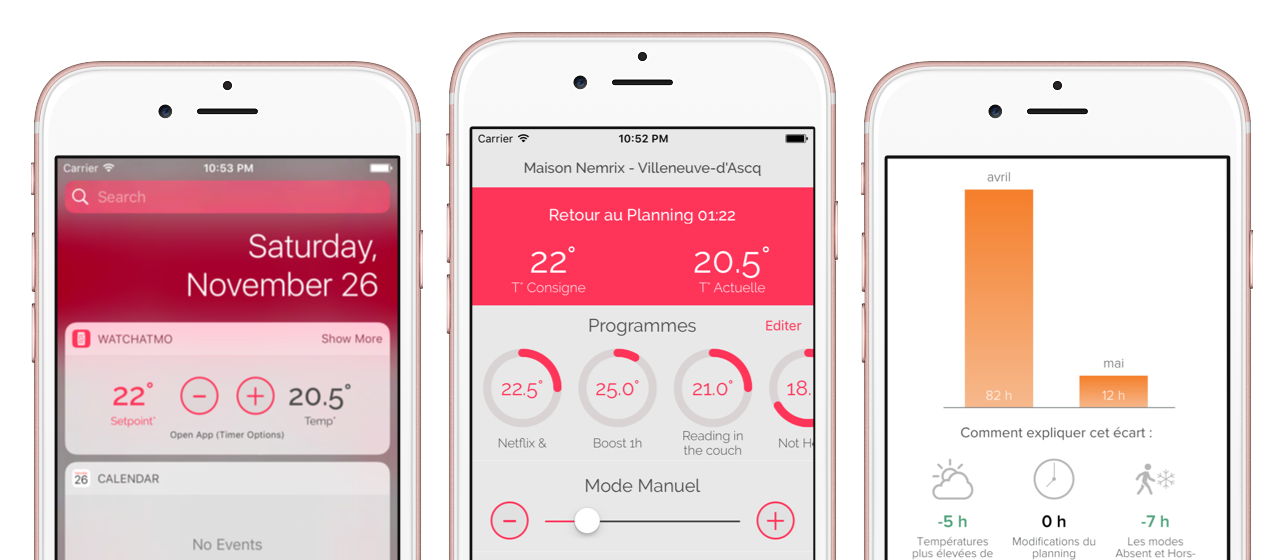 And soon
Thanks to our App Rewind, we were able to travel to the futur and we have good news !
Very soon, Watchatmo will unleashed your Netatmo Thermostat possibilities. Watchatmo makes your thermostat even "smarter":

Geo-fencing
Trigger actions depending on your localisation


Preset
Trigger a specific Setpoint whenever you want it with a simple touch


Voice Control
You don't have the HomeKit version of the Netatmo Thermostat but you'd love to control it with your voice? Not a problem, you will be able to use Watchatmo to do so and define a temperature or launch a preset.

And many more…